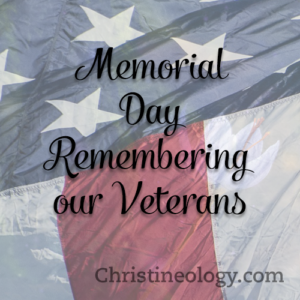 I went to high school in the late 70s/early 80s.  We weren't taught anything about war.  Seriously.  Nothing.  We new about WWII, but everything I knew about the Korean War, I learned from MASH and everything about Vietnam, I learned from movies like Hair.  Needless to say, I knew nothing. In the late 80s I started tending bar and as it happened, I wound up working Mondays. That was great during football season, but it also gave me an education about Memorial Day.  You see, there were a couple of guys who, while they were regulars, and I knew them pretty well, it just so happened that on Memorial Day there was a very different vibe to them.  There was one guy in particular; a real wise ass, joke making, full of fun guy who was completely different on Memorial Day.  He came in earlier, when the bar was pretty empty (most people were at the beach or on a picnic, and we were in a dark bar, pretty much by ourselves).  I knew his drink and when he walked in, I poured him one. He held up two fingers, so I poured him another. He sat with one glass in front of him, another in front of the empty stool next to him and I knew instinctively not to question him.
He drank in silence for a while and then he started to talk.  He told me things about war that I would never have imagined, he told me about losing friends, being terrified, coming home to no support and the horrors that he experienced. He told me about the connections he made to his 'brothers' and I know that's how he felt about them. My heart broke listening to this man talk.  You see, I knew him as a guy who didn't have a care in the world and here he was telling me his deepest, darkest truths.  The most shocking thing was that I didn't know anything about this "conflict" – really, nothing.  And I couldn't help but wonder how we lived in a world where so much was kept in the dark, not spoken about. That it took this one day, where he allowed himself the indulgence of memorializing his experience. That first Memorial Day that I worked, he and I created a bond.  The next time I saw him, he was back to his old self, and the following year, I was working at another bar, but he knew where and he showed up.  For the next couple of years, every Memorial Day he would come in and tell me his stories, sometimes repeating himself from the year before, sometimes adding things that he hadn't told me yet.
I was honored that he placed his trust in me, once a year, that he gave me the opportunity to hold space for him, while he revisited those experiences. It gave me a true appreciation for our Veteran's, their families and the sacrifices they make.  An appreciation that I may never have had the opportunity to develop, had it not been for him.
I don't know where he is today, and I don't even remember his name, but I don't think I ever told him how much it meant to me that he shared his memories, his pain, his struggles with me.