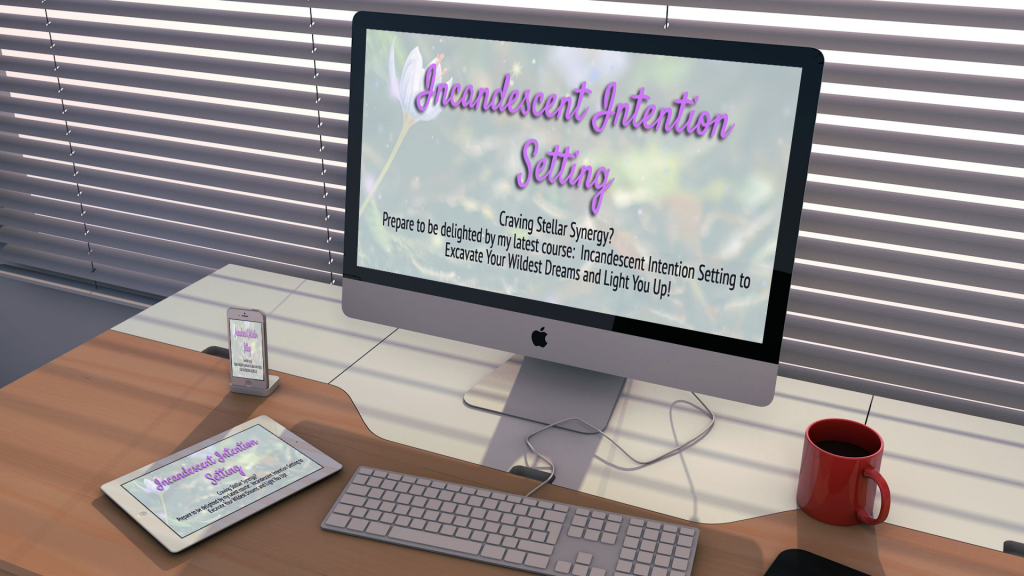 Choose from two flavors:
Luscious Liberation – a deep exploration of your personal intentions and the stepping stones to bring them forth
-or-
Magical Manifestations – which includes the above plus meditations, magic, music, and more.
What you get:
A 20 page, printable workbook to help you get very clear about what kind of life you want to create, what's important to you, and the steps to get there
Videos to go along with each stepping stone of the workbook, where I help to clarify how each stepping stone works
Monthly Calendar (Printable) and two page jumping off point, with work sheets for when you begin and for each month!
A three card oracle reading, ask a specific question, or have a general, "what does the universe want me to know" and I will pull three cards from the deck of your choice and interpret them for you.
Access to a secret Facebook group, filled with other, like minded people, looking to manifest the life that they deserve!
Motivational Spotify playlist to get you pumped and ready to start making things happen!
Weekly Planning Template for Evernote, plus tutorial video to get it installed and ready to use!
25 minute relaxation meditation
Blog Planning Template for Evernote, plus tutorial video to get it installed and ready to use!
Weekly Planning Template for Evernote, plus tutorial!
Affirmations for when you just need a little bit of help to remember what you already know.
And More!
Because I really feel that this is a game changer, a life changer, I want to get as many people involved as possible!
This is my life's purpose, to help you create the abundant life, business, spirit, you crave.  And you totally deserve it!  We all do.
Sometimes, we get stuck, though and I've come up with my own process for clearing the gunk.  I so want to share that with you.
And for now, while I get this running beautifully and bring this huge dream of mine to life, I'm offering even more to this package.
For a very limited time, I will include everything I ever create for this eCourse in this package.  You'll get, through the Facebook group or your email, notification and access to everything I add to the course, for as long as you'd like.
What does that include?
Any future calendars I create
Future Spotify playlists that I'm working on for different aspects of our growth
Meditations
Special pricing on all of my offerings
Any of the other awesome ideas that I've been having for this course
You, however, will never have to pay another cent to have access to all the content of the Incandescent Intention Setting Course.
So how much?
$222.00
And if you're feeling really ready to make the most of this, you can add a one hour coaching call and the package is only $333.00
It's your call.  Ready to make this the time of your life?  Let's do it!
What others are saying: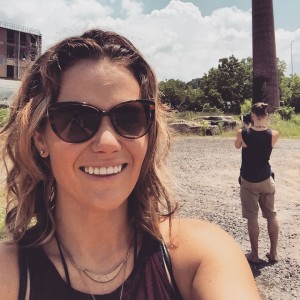 Working with Christine has truly been a much-needed breath of fresh air.  When we met I was in the process of taking the leap from being miserably employed to a fully embodied entrepreneur.  She understands intuitively and experientially what it takes to make that kind of transition.  I had so many internal blockages, old stories and seriously defeating self-talk that was standing in the way of me making my dreams a reality.  One of the things I value most about my coaching relationship with Christine is that instead of only looking at a financial bottom line, she constantly asks me if the decision or idea that I'm toying around with will truly be in line with my bigger vision intention.  She never tells me what to do – and that is why we work – people have been telling me what to do my entire life.  Christine invites me to constantly step into my power and make my own decisions, while offering loving and intuitive guidance.  Christine has been sort of an external voice that I never developed as a young woman – she constantly reminds me to check in with what I truly want, what I actually need – not just financially but on an emotional and soul level within my business.  I have moved from being a yoga instructor who taught 2 classes per week as I transitioned into my new business to being fully self-employed.  All of my income is a result of me using my unique gifts and talents.  Two years I had a beautiful vision but just wasn't quite sure how to make that a reality.  Through phone calls, meetings, visionary exploration and a true soul-level connection, my work with Christine has made the life I always dreamed of a true reality.  I am forever grateful for this woman.  She is a diamond and she shines! If you have the opportunity to have this wild woman on your side… you are truly blessed. – Ashley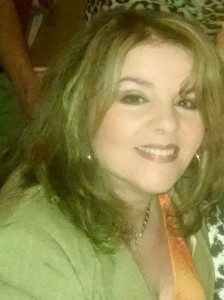 Christine,
You identify things I don't see about myself. examples: Good qualities, character
When I have a problem you can help me decipher my feelings.
When I was upset about quitting a job you pointed out I was protecting myself.
You encourage creativity and positive thinking.
You can coach for health, relationships, business, spirituality, career and just being stuck!
Ease of speaking to you, Good active listener and non judgemental
You know it, heard of it, done it, want to do it, thought about it and lived it. – Rosemarie
***Due to the immediate access and downloadable nature of this offering, there will be no refunds.  Please make sure that this resonates with you and if you have any questions, please feel free to message them to me, before purchase.  Thank you***
[contact-form to='c@christineleiser.com' subject='Questions about Incandescent Intention Setting'][contact-field label='Name' type='name' required='1'/][contact-field label='Email' type='email' required='1'/][contact-field label='Phone Number' type='name'/][contact-field label='What questions do you have? ' type='textarea' required='1'/][/contact-form]